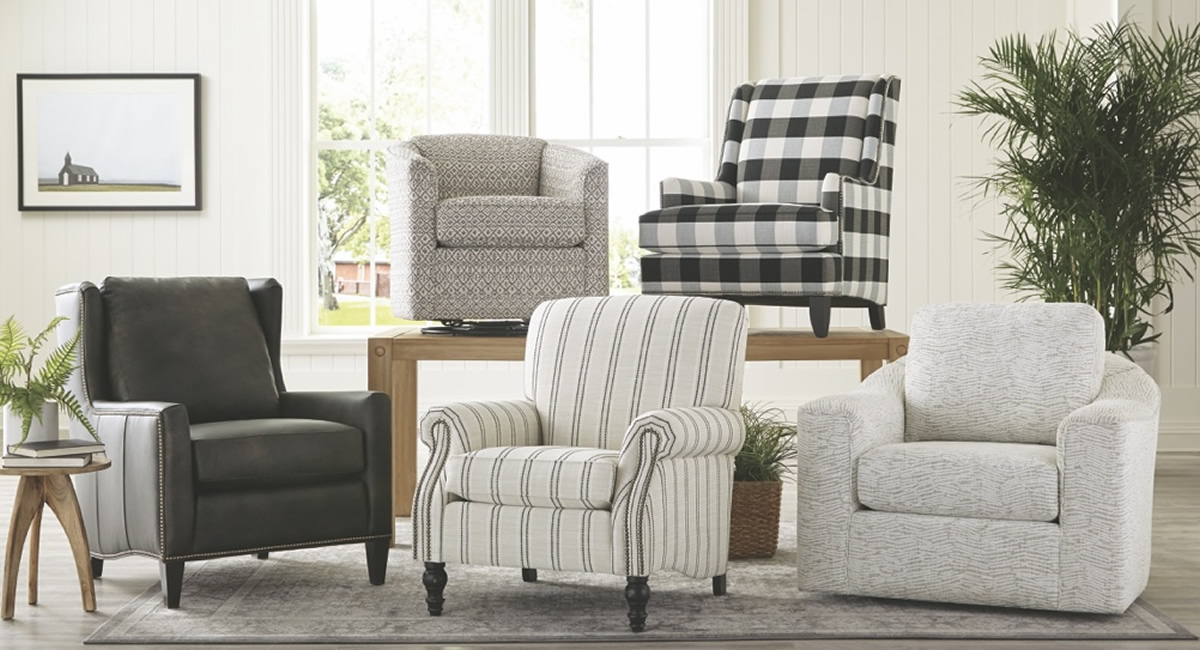 Quality Chairs from Larimer
When it comes to furnishing your living room, the right chairs can make all the difference. Not only do they provide a comfortable place to sit and relax, but they also contribute to the overall look and feel of the room.
If you're in the market for new living room chairs, it's important to invest in high-quality pieces that will stand the test of time. Cheap, poorly-made chairs may seem like a good deal at first, but they are likely to break down quickly and need to be replaced. On the other hand, investing in well-made, high-quality chairs will pay off in the long run, as they will last for years and retain their value.
Larimer Furniture offers a wide variety of chairs for your living room, den, or family room. Whether you're shopping for arm chairs or armless chairs, Larimer has the look and style you need to fill your space. Be sure to ask your salesperson about all the fabric choices we have available.